Alarm Systems & Locksmith Services In Toronto



Welcome to Pre-Lock® Security Services, one of Toronto's most trusted local Locksmith & residential and commercial door locksmith security service provider & reliable alarm security company in The Greater Toronto Area. We are 100% Canadian owned and are a 24 Hour Toronto Locksmith that offers electronic protection plus Medeco & Mul-T-Lock security service provider & electronic security alarm company including ULC listed alarm monitoring services. Established in 1978 as then the North York door and lock hardware security company, we celebrate over 40 years serving the City Of Toronto and surrounding areas. We specialize in locksmith high security hardware and wireless alarm systems & hardwire security solutions for home and business needs. When You Think Protection, Think Pre-lock Security.

Pre-lock® Security builds on it's past so we can keep your home and family safe well into the future. Our commitment to provide the best possible security service is our number one goal at hand. Our focus of course is to provide superior security solutions that will provide our customers one stop security services. Our roots began with electronic alarm security systems, today we have grown to become one of Toronto's best security providers which enables us to offer a vast selection of quality security solutions and provide the kind of service you have come to expect. Our biggest asset will always be our customer, let us show you how hard our dedicated team of security professionals will work to keep your home and family safe. We offer ..." Real Security Under Lock & Key".

Pre-Lock® Addresses All Your Toronto Home Security Needs or Business Security Requirements
As a full service locksmith service in Toronto locksmith and known as a professional & smart home alarm security system integrator we recognize the fact that total security is not accomplished by implementing any single security service or product. In order to achieve a balanced counter measure of defense, we recommend a complete security assessment and review of all your real security risks. As combined experienced Toronto locksmiths and Toronto Home Security Systems providers we have the experience and expertise to provide the solutions to all of our security needs.
You may not be aware of the security risks in your area, but it is our business as a Toronto locksmith and security professionals to know what they are and let you know how to better protect your business ,home and family. We are able to utilize this knowledge with our experience and combine this with the installation of the best there is in residential & commercial security equipment to insure your family feels safe at home and your employees feel safe at your business.
Let us provide you with no obligation locksmith and home security systems advice, that will allow you to make an informed decision. If it's a security business need that you have, we can take care of that for you too.
We're Here To Help You Make An Informed Toronto Locksmith and Home Security Systems Decision!
For your safety and peace of mind you will need to pick the proper security company in Toronto. It is important to select the right door lock hardware, locks, and type of security system and services that you will need to protect your home, family and business! Here at Pre-Lock® we take your safety and security seriously, and also make every effort to address your security needs in an affordable manner. We believe everyone has the right to feel safe and secure in their own home, and security systems are not just something for the very rich.
Protecting the home and businesses of our customers is the primary focus of Pre-Lock Security Services. We are dedicated security professionals that provide integrated layered security solutions. When these services are correctly bundled together they will provide your home and business security above and beyond what a typical security provider can provide your home, family and business.
Pre-Lock® Never Lets You Feel Vulnerable
Our ULC listed Toronto central monitoring security station is located right here in the Toronto GTA area and is dedicated in providing rapid alarm response for all emergency signals received from your home or business security system. When it comes to your security, you never have to feel as though you are alone and vulnerable. We have thousands of alarm systems installed in Toronto and would love the opportunity to show you why you should use our services.
Our day to day efforts include detecting an intruder trying to gain illegal entry to your premise and preventing such by installing physical security products that are unmatched in the security industry. In addition to our physical security tactics our monitored security alarm customers receive protection you can count on 24 hours ad day, 7 days a week, 365 days a year. Pre-Lock® Security is there to ensure the proper authorities are dispatched to your home or business.
We ensure fast, professional and affordable services and strive for complete satisfaction for our customers. Our basic alarms now can include wireless cellular GSM backup with line cut security.
We offer alarm monitoring for homes & business with no phone lines required or broadband connection of any kind for alarm transmission that once were mission impossible.
Your safety and security shouldn't be delayed one more day. Don't Just Think Protection Get it!!! Fill our our NO OBLIGATION contact form on the right side here, and let's talk about a safe environment for you and your family or your business.
Transfer You Alarm To Pre-Lock Receive 6 Months Free Services
TORONTO | VAUGHAN | RICHMOND HILL | MISSISSAUGA | MARKHAM | THORNHILL | BRAMPTON | OAKVILLE | BARRIE | INNISFIL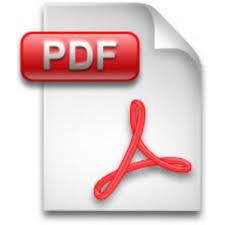 Download Free Home Security Audit Manual Featured In Canadian Home Workshop