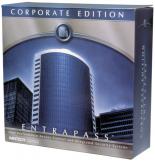 Managed Access Control represents a new philosophy in protecting people and property that allows business owners to implement a high end access control system without involving ownerous skill of in house staff. Managed Access Control is a response to the growing realization among many business owners that the best way to manage access control is to outsource it and not involve high paid staff members that typically don't want to add new things to there already busy time table, just like they have done with their IT, payroll and legal responsibilities.
Managed Access Control Helps Solve The Top 4 Hurdles Every business Owner Faces Implementing Security Solutions:
Limited Or No Knowledge of Access Control Systems.
Maintenance Inefficiencies that can keep many business owners using a standard key.
Infrastructure Expense that would involve backing up and insuring that plans are in place to operate the system in the event of an emergency.
Manpower Expense is the key reason that business owners have shyed away from access control, as you truly need a person to spend 2 to 4 hours per week to be able to receive the proper information out of a access control system.
Full Spectrum of Services
Pre-Lock Security now offers Kantech Managed Access Control that provides the full spectrum of Managed and Hosted access control services. Customers get the exact solution that's just right for their specific business needs and can choose how much work they want to do to manage the access control system or how much work they don't want to do. This level of innovation translates into significant advantages in flexibility and scalability security and control, while reducing the infrastructure and training costs compared with traditional systems access control systems.
A Hosted access control solution empowers customers to remotely control their own security management tasks in real-time over the web using standard web browsers that are 100% incripted to provide safe access control from anwhere in the world. The solution can scale from 1-door to Enterprise level offering low-cost of service to a large community of users at all sites requiring access control in the world.
As a web-based, hosted service, updates to the platform are made transparently to the end user, and without any intervention or service disruption.
In a Managed solution, all security needs are provided by the MSP (Managed Services Provider). No investment in headcount is ever required by the customer since all system tasks and maintenance are performed by Pre-Lock Security Services Pre-lock is frequently in touch with their customer to accommodate all their security requirements. It is the closest thing to worry-free security for our customer.
A Hybrid access control solution can be tailored to our customers who want to be hands-on with managing the system, but cannot manage the entire system on their own. Consider our new access system like an auto pilot. When you want to fly the airplane on your own you can, but when you want to kick back and leave the flying to us you will soon understand the huge benfits to Managed Access Control.
Call us today and let us take your for a test flight.
(416) 773-5625