C24 interactive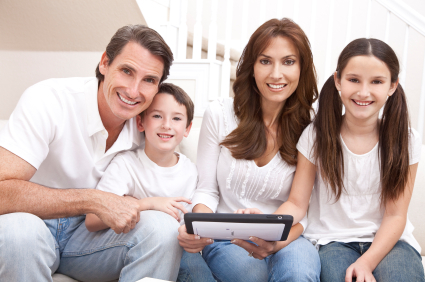 SMART HOME MONITORING BY PRE-LOCK
Wherever you want...
Whenever you want...
You are in full control all the time!

Home Alarm Security Your Way From Anywhere In The World via any Smartphone or Computer.

From almost anywhere on the planet, your office , your car, or even at the beach, you can keep track of your home or business easily. Depending on the plan you subscribe to and the configuration of security components you have in place at your home or business will allow you to experience something never possible before with a standard security system. You can now have secure web access including email & text alerts with

full system status checks. Our technology uses Dual Network communications to insure your emergency alarm signal always reaches our Local GTA based ULC listed central station with professionally trained experts that will know how to handle the emergency.

Pre-Lock C24 interactive Smart Home Monitoring is now available at Pre-Lock Security.

With C24 interactive security you can control not only your alarm system, you can control the lighting, heating, air conditioning, see who is in your home and control the locks to your door all possible via Z-Wave™ technology peripheral devices that can interface with your DSC security system.

Your smart phone, blackberry, iPhone can be your personal command centre that allows you to do anything you can from your home keypad anywhere in the world.

Imagine when you come into your house the second you open the door the lights come on and take a picture of who just entered your home. Now that you are in when you close the door the lights go out. All in the background nothing you need to do to make it happen.

C24 interactive will fit seamlessly into the always on broadband network and mobile lifestyle. Our Live Touch system delivers 24-hour central station monitoring for intrusion and fire protection, an intuitive touch screen and a host of innovative features that will redefine the way your control your security system.

Using the latest technology C24 Interactive offers a range of options including:

24/7 notification of alarm events through mobile devices and computers

Ability to view live video, video clips and pictures from web-enabled mobile devices, computers or touch screen

An intuitive, menu-driven touch screen that allows customers to arm/disarm the security system, manage settings, view live video or even view weather and traffic reports, top news stories and more.

Remote, secure web-enabled access lets our customers manage their home environment. Customers can arm/disarm their security system, turn lights and appliances on and off, and even adjust the thermostat remotely. Custom schedules can integrate devices to create special security scenarios for added protection and comfort for your family.

You will save energy and maximize your possible savings on utility bills
Call us Today to find out more about the New DSC C24 Interactive
Security Products.

Peace of mind, Like Never Before Simply Connected, Simply Secure
" C24 Interactive Smart Home Monitoring is more than a basic security system. It's a completely new and innovative solution to keeping your home and family safe"
1 (877) 773-5625
Security You Have Never Seen Before....
Toll Free
1-877-773-5625
Local Number
416-773-5625
Pre-Lock Security
Services Inc.
800 Petrolia
Road Unit 4
Toronto, Ontario
M3J 3K4
Canada
E-mail:
sales@pre-lock.com
We Accept: