Alarm Services » Life Safety Alarms » Elevator Alarm Monitoring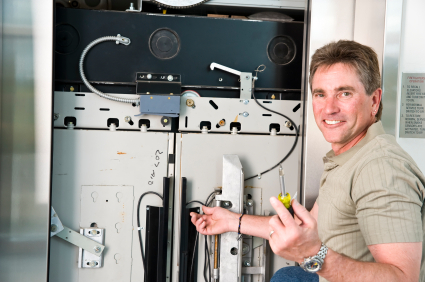 What goes up always comes down right? Wrong not always when you want it to!
The Elevator can be a very scary place if you are trapped and need help and more so if you are alone. Not so if it is equipped with Pre-Lock Security Emergency Services you are never really alone. We recommend the installation of Emergency Elevator Phone that is monitored 24 hours a day designed to provide quick and reliable handsfree communciation that meets ADA requirements for elevator emergency phones.
When you hit the emergency button in the elevator, our central station will spring into action and contact the appropriate authorities to insure your time alone is not very long. We will contact the property management company, Fire Department and dispatch the elevator repair man, to insure your time in the elevator is not very long. and best of all we are there for you so you are never alone.

Call us today so we can insure that your elevator guests are never really alone!
(416) 736-8383