Locksmith Products » Commercial Locksmith » Electric Strikes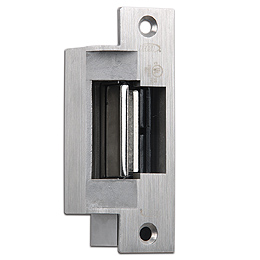 Electric strikes provide our commercial customers the key to there security as security always starts right at your front door. All access control systems require a quality locking product to make there access control system come alive and control access. We look at access control as if it's the gate keeper, and the electronic lock is the gate. Electronic Security locking products allow property owners, managers, and organizations to outfiit doors through out there facility to protect there premise from intruders and control authorized members of your staff and allow these valued employees to enter the premise in a safe and secure enviorment.

Pre-Lock understands that innovative electromechanical locking solutions are the most important product desgined to control who gets in and who gets out. Without a properly installed and configurated electic strike, it does not matter what else you do, the building security is at risk as the people who are not allowed in may be able to get in if you don't have the proper electronic locking system on your door. While providing the proper peace of mind for our customers, we are also providing a safe environment for your team of employees to wonder your faclity and contribute there skills and fulfill there potential.
Let us work together to insure that at the end of the day, your locks provide you with the security you really need.
Call today us at 416 736-8383 and let us unlock your door.