Alarm Services » Out Door Detection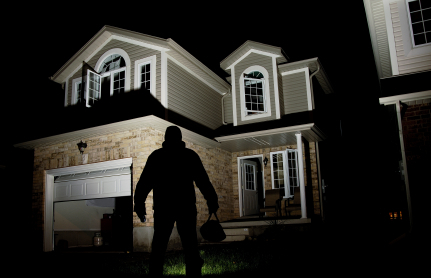 ALARM DETECTION OUTSIDE BEFORE THE BURGLAR ENTERS THE HOME

Conventional alarms detect burglars when they get into your home. In order to increase the effectiveness of such a security system, Pre-Lock Security recommends not only securing the inside of the building but also adding surveillance to the perimeter area and boundary of the property for advance detection. Pre-Lock Security believes in integrating outdoor security with indoor security to provide another example of bundled enhanced security. This new marriage of outside security with inside security creates a new threshold of detection that provides the home owner with security annunciation that the home owner needs.
We now can install outside sensors for exterior alarm protection and detection. Attempts to enter an area once not able to be protected is now possible thanks to outside sensors that are available in wireless and hardwire configurations. Imagine knowing when someone is lurking around your back yard before he breaks a window or kicks in a door to begin the robbery. You can even leave your windows open and rest assure that we will let you know inside that someone is outside by providing you with an audible sound so you can prepare your self and be alerted to a possible problem.
We also have wireless motion alarm detectors that you can install your self in seconds in your back yard and if anyone moves in the yard you will hear a beep on your receiver that could be placed next to your bed for early warning and detection. Imagine being able to call the Police and tell them you can see a stranger in your backyard before he enters your home.
This advance form of wireless stable technology is available in the form of RF transmission and hardwire security products that are designed to make your life more comfortable, convenient and most of keep your family safe.

Pre-Lock can install alarm sensors to monitor your property 24 hours a day to detect approaching vehicles and people, giving you time to prepare.
Other Applications include Driveway Alarm Annunciation, Entry / Walkway Chime, Wireless Doorbell, Warehouse Delivery Areas, Construction Alarm Site Guard, Monitor hard to see or shoplifting prone items , Inside display cases at jewellery stores, Anti-vandalism at art galleries, Loss Prevention: Monitor department store dressing rooms and fitting rooms, Annunciate unauthorized use of emergency exits alarms, Signaling for drive-up window, Delivery doors, roll-up, or bay doors, Monitor Supplies: Place in supply room or closet,
You will have plenty of time to react to the alarm and handle the situation.
Call us today and protect your family tomorrow