Locksmith Products » ABUS Security Products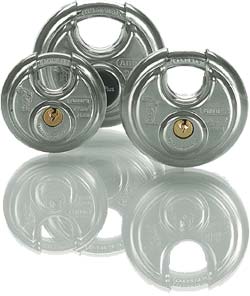 You don't become a brand with expertise in preventive security technology overnight . But when August Bremicker und Söhne KG (ABUS for short) started making traditional padlocks in 1924, they were already setting standards in security products and building a reputation that today goes hand in hand with true security products that Pre-Lock Security is proud to be an authorized Canadian ABUS reseller.

The founders strategy was really very simple and timeless. Security calls for quality! It is that principle that successive generations have carried on and developed. A family-owned firm for over 80 years, ABUS has grown with its skilled, friendly staff and consistent customer orientation into a strong, independent, globally operating group of companies that provides security products we can be proud to sell to our customers.

Pre-Lock recognizes that anything supposed to protect, defend and secure your home, business and family needs quality and that's a fact we understand.

Quality is the benchmark for ABUS and there only ingredient for this recipe is knowledge and skill that has been clear for years. It is on this basis that skilled specialists produce security made in Germany with the very latest production technology and innovation and that's why Pre-Lock Security recommend ABUS products to protect what's worth protecting.