Moving with Pre-Lock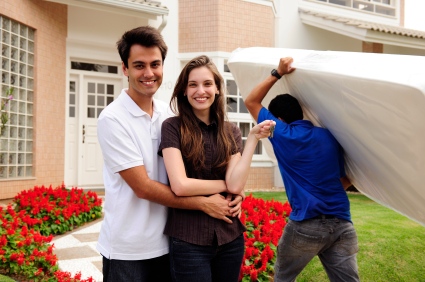 You Can Take Pre-Lock With You No Matter Where You Move...

Congratulations on your new home.

If your new home happens to have a security system that is great.
We can take-over the alarm monitoring and transfer your existing
alarm contract over to the new premise.

We can upgrade your security system if it is not up to snuff.

It does not matter who originally installed it, we can service and monitor
almost any security system period. We will get you a user manual and
teach you and your family how use it.

If you new home does not have a security system. We would like to
earn your business once again and provide you a quote on a brand new
alarm system that meets your personal security needs.

Did you ask the family who bought your home if they would like to continue on
with Pre-lock alarm monitoring? We hope you will pass our information along.
We promise to look after them and keep them safe and secure , like we did
your family.

It is important for us to see your new home before we arrive on moving day.
We recommend tagging along on one of your home visits to review your security
system requirements so we will know exactly what we need to do on moving
day so your home and family are safe the first night in your new castle.
Did you arrange for your telephone line to be working on your move in day?
Are you going to be using Bell, Rogers, or VoIP?

Did you want us to re-key your locks?

Do you want to take your existing alarm with you? Depending on the
package we installed in your old home would determine if it
makes sense to move the alarm system to your new home.
Some systems can be moved at no cost. Ask us how Today.

Let us do a free no obligation written Risk Assessment on your new
home that outlines all our security recommendations.
It will be performed by a security expert that will check your physical security
products in place as well as your electronic security needs,

Did you know that in addition to alarm systems & monitoring Pre-lock Security also
installs Camera Systems, Intercoms Systems, Window Bars, Security Window Film,
High Security Medeco & Mul-T-Lock Products, Burglary & Fire Rated Safes & physical
security products that will make your home and family feel a lot safer.
Call us today 1 (877) 773-5625
Toll Free
1-877-773-5625
Local Number
416-773-5625
Pre-Lock Security
Services Inc.
800 Petrolia
Road Unit 4
Toronto, Ontario
M3J 3K4
Canada
E-mail:
sales@pre-lock.com
We Accept: