Wemo Light Switch

Home Automation Made Simple With No Monthly Fees...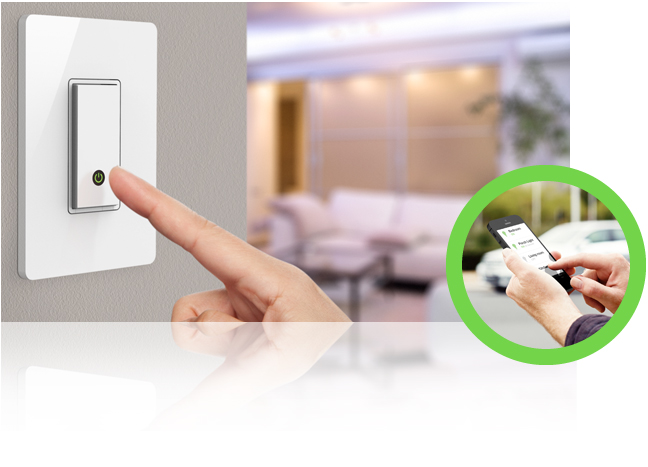 Wi-Fi® enabled WeMo Light Switch and power outlets are now available at Pre-Lock Security Services by Belkin in Toronto. WeMo allows you to turn almost any single pole light switch in your house on or off from across the room or anywhere in the world with your smartphone device or right from the switch the old fashion way with a push of a button. Wemo makes smart lighting control easy and fun. All you need is an Internet connection with your existing Wi-Fi network in your home or (3G or 4G LTE) and your are in business. WEMO light switches & 120 Volt plugs are easy to install and ideal for most Do It Yourselfers, or you can have it professionally installed by a licensed electrician. Our Pre-Lock team can quickly configure your Wemo system and arrange the complete installation. The integration of Wemo will help our customers achieve savings in energy, time and cost, all while enhancing your home security.

WEMO light switches replaces a standard decora light switch in your home and can be controlled remotely with an Android smartphone or tablet, iPhone iPad, or iPod touch. The app is a free download available from the Apple App Store or the Goggle Play Store.

It works with your existing Wi-Fi® network and is simple and quick to configure. Not only can you control your lights when you want them to come on from your Smartphone, now you can also turn any light switch in your house into a security timer that is easy to program to come one when you want or use the simple turn on a sunset and off at sunrise command by just entering your city where you live in the Free WEMO app available for both IPhones and Android devices.
Imagine being able to schedule tasks as simple as Turing lights on after dark or before your kids come home from after school. Imagine being able to turn lights off every day at a pre set time as an example all lights go off at midnight instead of the kids leaving the lights on all night. Customized schedules can be easily adjusted using the WeMo app when you are away and need to tweak the lighting on the fly.
Know exactly when your kids turn on and off the lights, or walk into a room. Imagine knowing when your kids open the Liquor cabinet or enter an area that you don't want them to be. We can program the device to send you a Text message the moment an event happens like someone entering a room or turning on a light swtich. Imagine being on a holiday and its late at night, an intruder has entered your home. The intruder is turning lights on in your home and hits the light in your master bedroom cupboard guess what. You now know that someone is walking around in your bedroom so you can send the Police.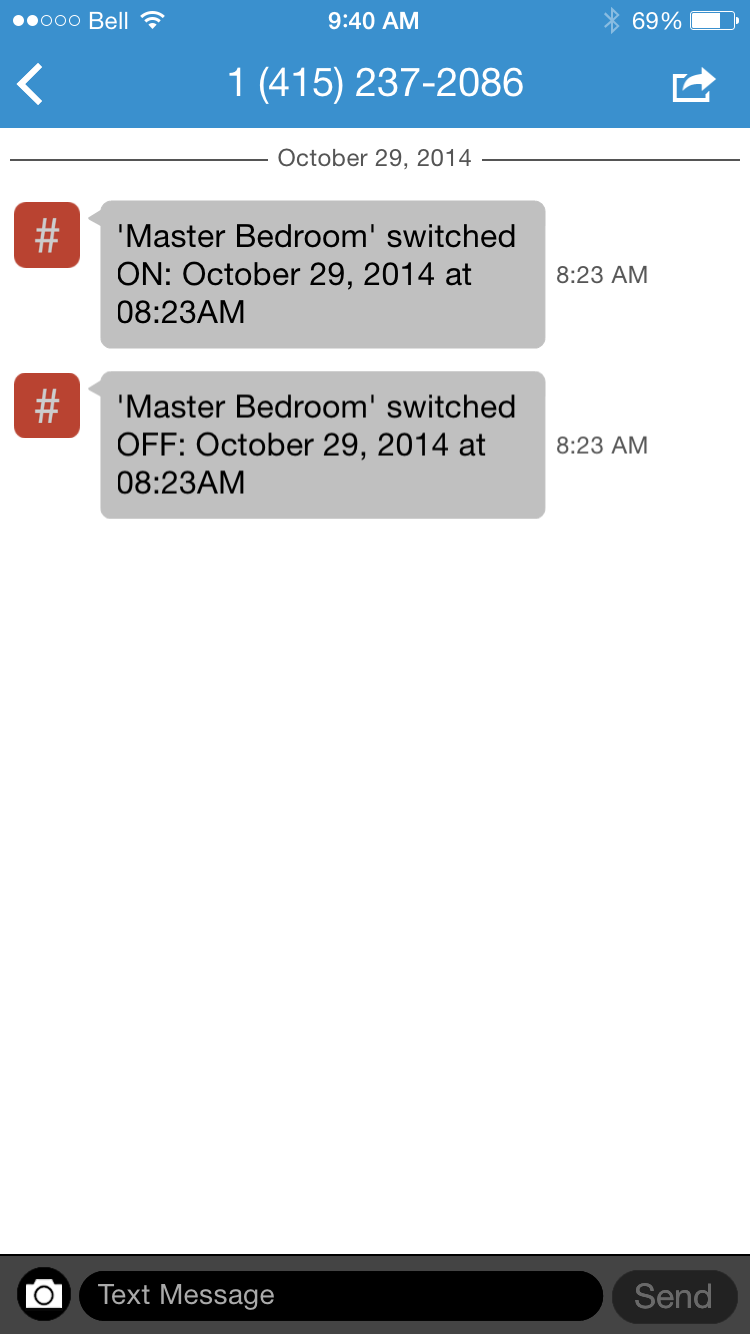 Installation is a breeze, and designed for DIY installation. If you're familiar with basic electrical work you will love how easy it is to install. If installing lights is not your think don't worry we can arrange to have the switches installed by professionals. WeMo Light Switch are not compatible with lights controlled by more than one switch so as long as you only can turn on the light in one spot you are good to go with WeMo.
Wemo supports any bulb including CFL, Incandescent, and LED lights. The WeMo collection of products are designed to work together via the free downloadable WeMo App so that you control and monitor as much or as little of your home as you like. You can easily add additional WeMo products including Smart LED Bulbs, WeMo Switch's, WeMo Motion, WeMo Light Switch or WeMo Insight Switches at any time to any room to control and monitor multiple devices or appliances.
Program home automation triggers like using your WeMo Motion to turn on your WeMo LED lights when you walk into a room, or use the WeMo Insight Switch to learn about the cost savings of installing additional WeMo Smart LED bulbs--the combinations are endless and the automation grows as you need it. Start off with 1 switch and expand it as your needs grow.
Other Wemo Products available: including WeMo Light Switch as shown above (F7C030FC)

WeMo® Insight Switch - 120 Volt Outlet
WeMo® Switch - 120 Volt Outlet with Motion detection available
Call us today to explore how easy we can upgrade your home light switches and electrical outlets and control your electronics from anywhere in the world
Now in stock at 800 Petrolia Road Unit 1, Toronto
(416) 773-5625 or email us at sales@pre-lock.com


Lighting controls can enhance the enjoyment and value of your home or business, add security for peace of mind, and contribute to savings on your energy bill. Best of all you can add Wemo in any home.
Wemo Light Switches can control most LED lights, CFL, and fluorescent & incandescent fixtures