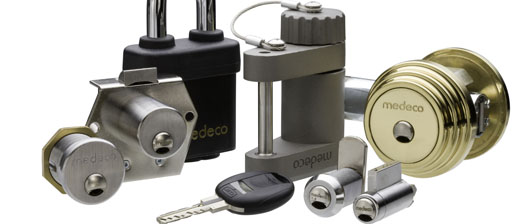 Securing doors that are always open
You can usually expect a Church's doors to be always open. But when the Ascension of Our Lord Parish Church in Montreal, Canada needed to control access to its Sacristy, it looked to Logic e-cylinders from Medeco to provide the solution. The church recently installed Logic e-cylinders on each of the three entrances to the Sacristy, which enabled the church to control access to parishioners and the general population, especially because the church is almost always open, but when its not Logic e-cylinders from Medeco are truly the gate keeper.
Logic offers most of the functionalities associated with more sophisticated access control systems such as scheduling, audit trails and the easy addition or deletion of user keys, so the church could create access schedules for visiting priests. Another important factor for the church was that the solution could maintain the aesthetic integrity of the doors and hardware.
The solution can be installed without any wiring, door or frame modifications, or additional hardware – most doors can be upgraded to Logic e-cylinders in less than five minutes per door.
Logic e-cylinders from Medeco are a new electromechanical product line that consists of digital keys and digital cylinders. Logic e-cylinders from Medeco offer most of the functionality of more sophisticated access control systems. It includes features like scheduling, audit trails, and the ability to easily add and delete user keys. The Logic product family of locks includes Rim, Mortise, Key-In-Knob cylinders, deadbolts (both in commercial and residential styles) padlocks, and cam locks. Logic e-cylinders are an ideal security solution for various regulatory needs, such as Sarbanes Oxley Compliance.

For more information on the new Logic e-cylinders from Medeco call us at (416) 736-8383